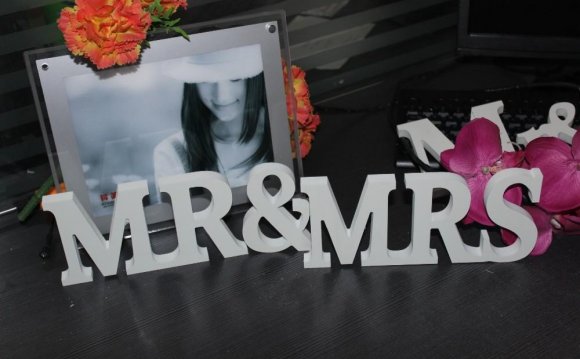 FCL & LCL shipping
Sea freight is not exclusive to those importers who purchase large quantities from China.. If you want to import by the container then FCL (Full Container Load) shipping is the right choice, it's also the cheapest mode of transportation if counted by cost per kilogram. However, for smaller buyers LCL (Less than Container Load) is available. In fact, you can basically ship cargo with very small volumes – even less than one cubic meter. You find an in depth guide to FCL and LCL shipping here.
"Who's managing the sea freight?"
Here you basically got two options, either the supplier or you. I'll begin with explaining the latter. Letting the supplier manage the shipping is common among inexperienced importers and even we let the supplier manage the shipping from time to time. It's very simple and all you need to do is to tell the supplier that you want them to ship the cargo as CIF "Port of destination" (you actually have to specify which port you want it to be delivered to) and they'll do the rest. The downside is that you'll probably end up paying a bit more than if you would have managed the shipping by yourself.
As mentioned, you can also manage the shipping by yourself. This doesn't mean that you have to swim all the way to China, pick up your cargo and then swim back home. It can be done from the comfort of your home and office by hiring a shipping and logistics agent. These companies are everywhere and they tend to offer discounts in return for a fairly small yearly service fee. The shipping agent can then manage your shipping all from the Chinese supplier to a nearby port or a specific location within your country (i.e your warehouse).
"Do I need to pay any fees or taxes in China?"
No, you don't need to pay any "export tax" when importing from China. However, you will need to pay for transportation to the port of loading in China and the cost for export clearance papers. Both of these are included in every incoterm from FOB (Free on Board) and above so you don't need to even bother with this unless you select EXW as your incoterm.
"What about insurance?"
Insurance is included when you select CIF, that's why it's called "Cost Insurance Freight". However, the definition of the insurance may vary between different shipping companies. When you let your supplier manage the shipping you are not in control of which shipping they select, which is probably the cheapest. I suggest that you contact a local shipping agent if you want to know what the insurance actually covers.
Delivery time
The transit time from China to most locations in Europe and the United States is roughly 29 – 35 days. However, keep in mind that it can take a few days – sometimes up to a whole week – before your cargo is loaded in the port of loading in China. The same thing is true in the Port of Destination, it usually takes 2 – 3 days before your cargo is cleared and ready for pick up.
Sea freight is indeed quite slow and this means that importing from China certainly requires a lot more long-term planning compared to domestic product purchases. This has also been a major cause for the recent surge in reshoring in Europe and the US. In general I recommend businesses to place an order at a minimum 3 months before they need the products in their warehouse.
"What happens when the cargo arrives at the Port of Destination?"
When the container vessel arrives the containers are first unloaded. Some may be inspected by the local customs authorities, but most are not. Regardless of whether you or the supplier managed the freight, the port authorities will begin customs clearing which basically means that you are invoiced any duties, VAT, port fees and service fees (Yes, there are a lot of fees).
"How do I get my stuff from the port?"
You got two options; either you pick it up yourself or you ask your shipping agent to load it on a truck and deliver it to a specific location. It's not harder than that. When the cargo arrives at the Port of Destination you will likely be notified by the port agent. In most cases you can book the transportation directly through the port agent.
If you are ordering a full container load this is certain to recommend. Upon delivery you can expect to have somewhere between 30 minutes to an hour to unload the cargo. Be well prepared because you don't want to waste your time.
"What will happen if the cargo is damaged?"
Source: www.chinaimportal.com
RELATED VIDEO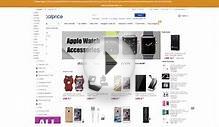 USA!Focalprice.com electronics store from China free shipping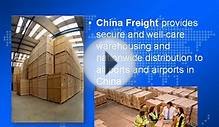 Shipping service from China to USA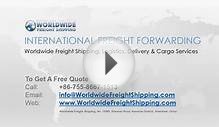 Worldwide Freight Shipping Services from China to USA & UK ...
Share this Post