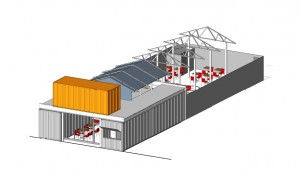 Brixton, Marvin and American Ice Company. "One of our partner-investors owns a shipping company [the Washington-based Paxton Van Lines], so that made it pretty easy to get them." The original plan? "We thought we were just going to throw some containers down and build some bathrooms and call it a day, " Hilton says. "The project just sort of mushroomed."
Early 2011: Change of plans. Goodbye, "temporary."
The District requires El Rey to undergo the same review process as a permanent structure, and rent on the property is due year-round, regardless of whether the restaurant would be open, co-owner Ian Hilton says. The team decides to rethink El Rey, adding the infrastructure of a year-round business, including a roof.
The architects' second go at El Rey adds a fixed roof over part of the restaurant, and a retractable roof over the beer garden. (Edit Lab @ Streetsense)
"We didn't want to have a storefront on U Street closed five months of the year, " adds Brian Miller of Edit Lab, who, with his partner Lauren Winter, served as an architect on the project.
Aug. 2012: After winning approval a few months earlier, El Rey is issued a building permit.
The plan to construct a restaurant from shipping containers "was clearly an unusual proposal.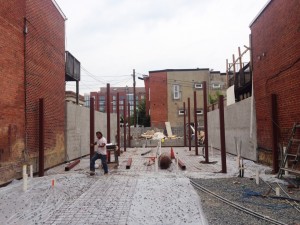 We had not seen anything like this before, " says Steve Callcott, deputy preservation planner for the District's Historic Preservation Office, which reviews such projects. "This is maybe one idea that specifically worked well for U Street, which is an unusual street of different architectural expressions."
Zoning requirements on U Street, however, require storefronts to have a certain amount of "openness and porosity, " Callcott says. So the original plan, which had shipping containers serve as the entrance, is scrapped in favor of a glass storefront.
"It was definitely a different project for the city to wrap its head around, " Eric Hilton says. "But we got it done."
By late 2012, architect Lauren Winter says, "We'd already spent three years of our lease term" simply planning the restaurant. Before construction would begin, "we had to go back and renegotiate the lease term to see if we could have those three years back."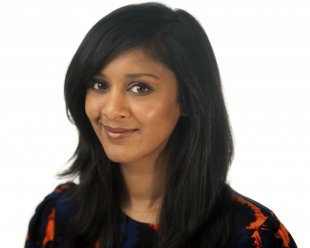 The initial work of digging up utilities and wiring finally gets under way. The restaurant, which Eric Hilton once imagined as a summer-only taqueria,
The initial construction begins in summer 2013. (Edit Lab @ Streetsense)
becomes one of the team's most ambitious projects. "We actually built a building, even though it's a quasi-building, " Hilton says. More than 60 percent of El Rey, ultimately, is built from recycled material.
Drywall is used to section off one container into a series of bathrooms. Across the restaurant, another container becomes the kitchen, with a street-facing cutout that will serve as the taco window. Another container provides shade for diners outside, while pieces from the other containers are sliced up to create handsome interior and exterior bars.
"Twenty-grand to do all your walls - it's not that bad, " Winter explains.
But it wasn't necessarily less expensive than building a restaurant the conventional way. "It ended up being the same, " Winter says with a laugh. "I think it was all the steel. If we didn't want it so open, it would have been cheaper."
Adds Ian Hilton: "We were looking at it and going, 'Wow, a retractable roof? That's a big expense.' But we felt we had to have it. It's a difference-maker."
The restaurant's striking industrial look serves as an example of how sometimes it might actually be a good thing to have too many cooks in the kitchen.
"We go by democratic rule, " Eric Hilton says.
"And if that fails, " Winter adds, "We just say, 'What does Eric want?' "
"Sometimes, " Hilton concedes, "I'm like, 'No, I hate this.' Although I said I hate yellow, and now I love the yellow. I like the yellow a lot."
Source: www.washingtonpost.com
RELATED VIDEO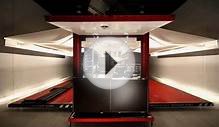 Müvbox Fast Food Shipping Container Restaurant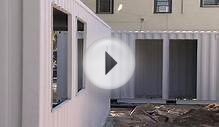 This Shipping Container Will Soon be a Restaurant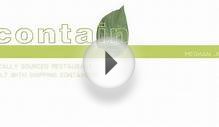 Contain: A Locally Sourced Restaurant Built from Shipping ...
Share this Post