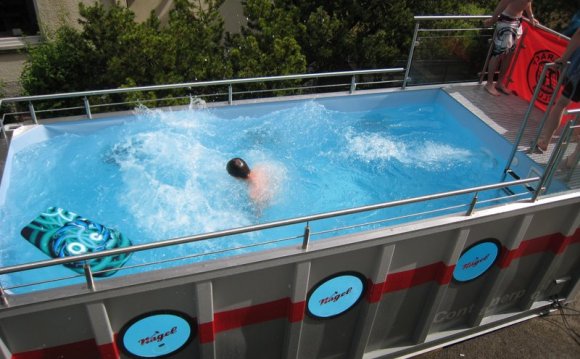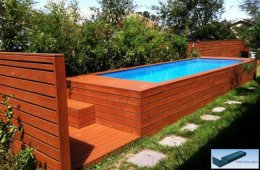 © Stefan Beese
Whether it's for wasted (but still edible!) food or recreation, dumpsters and diving seem to go quite well together. While the "dumpster pool" meme has taken root in places like Manhattan as a form of public wading, New Orleans-based production designer and architect Stefan Beese has also transformed one old dumpster into an upscale-looking private pool in his backyard.
According to The Times-Picayune, 42-year-old Beese is no stranger to reusing old metal containers; for the city's annual Voodoo Music Experience, he adapted shipping containers into the event's stage design. Beese explains how he chose a 22' by 7' dumpster as the starting point for his pool:
I wanted it to be a contemporary modern component in the garden. I liked the concept of how a dumpster could be hidden. I like the idea that people would ask, 'Is that fiberglass? What is that?' I like the surprise.
To create his dumpster pool, Beese cleaned and coated the steel container with anti-corrosive paint, placing it into a shallow hole dug into his backyard, which had a layer of limestone to protect the soil underneath the pool. The container was then lined with half-inch high-density insulation foam and a flexible pool liner for padding. Pine slats hide the dumpster's metal exterior.
The indented part of the 5-foot tall dumpster is hidden with a built-in shelf that swimmers can sit on, so there's no need for a ladder.
All in all, Beese's dumpster pool cost him somewhere between $5, 000 to $7, 000, though he admits it would have been cheaper if he did more of the labour himself. The narrow pool fits right in with the elongated footprints of New Orlean's famous shotgun houses, but is designed to be easily dismantled and drained for transport. Check out more images over at The Times-Picayune.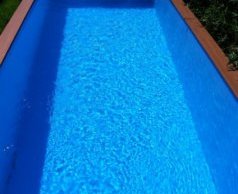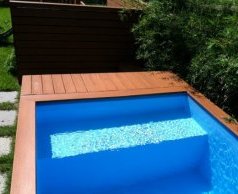 Source: www.treehugger.com
RELATED VIDEO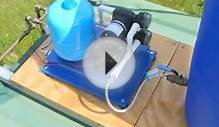 Shipping Container House - Gas hot water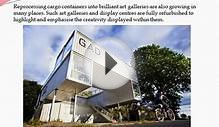 26 Innovative Uses of Shipping Containers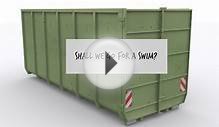 Cool Pools From Shipping Containers & Dumpsters
Share this Post