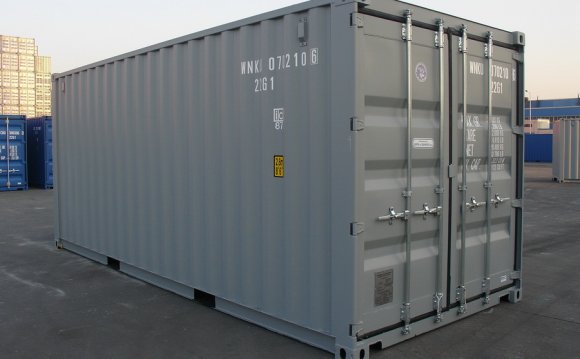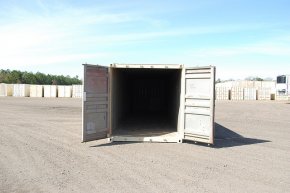 It all depends. One thing is for sure, though: they always weigh a lot.
Shipping containers, also known as intermodal containers, cargo containers, sea containers, ISO containers and a handful of other names, are seriously heavy. Weights vary according to dimensions, but generally they start at around 2-2.5 tons and go up from there.
Dimensions
The most common dimensions for intermodal containers are either 20' or 40' long, by 8'6" high, and 8' wide. Clearly, the greatest variable in weight is length for most containers.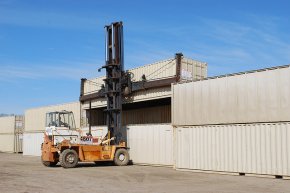 A 20' container, depending on the manufacturer, will likely weigh in at 4, 800 pounds and up. 40' shipping containers are double the length, but not necessarily double the weight. They weigh over 8, 000 pounds, however.
There are also many other different dimensions, including longer, 48' shipping containers or even 53' shipping containers. There are actually taller containers available as well—including 9'6" tall shipping containers and 10'6" containers.
Considerations
While their intended use is for transporting cargo, intermodal containers are commonly repurposed for storage, portable offices, and even housing. If you're planning to purchase a shipping container, or if you need to rent portable office space or temporary storage space, the weight of the container is obviously a major factor in its placement.
A strong forklift is necessary just to move a container and place it on a truck bed, so if you purchase one, make sure it's placed in the correct spot upon delivery, because it's going to be very difficult to move several tons around after it's placed.
Stacking
Although shipping containers are extraordinarily heavy, they're actually made to be stacked. Granted, there's a limit to everything, so complex structures should be carefully planned. It is common however to see large, repurposed structures stacked several stories high, and even quickly put together buildings may reach a couple stories.
Source: www.hptrailerleasing.com
RELATED VIDEO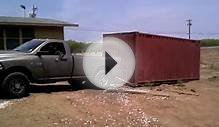 2010 6.7 cummins pulling a loaded shipping container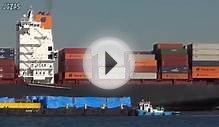 [船] PRAGUE EXPRESS Container ship コンテナ船 Tokyo ...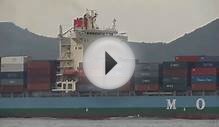 [船]MOL DEDICATION Container ship コンテナ船 Hong ...
Share this Post