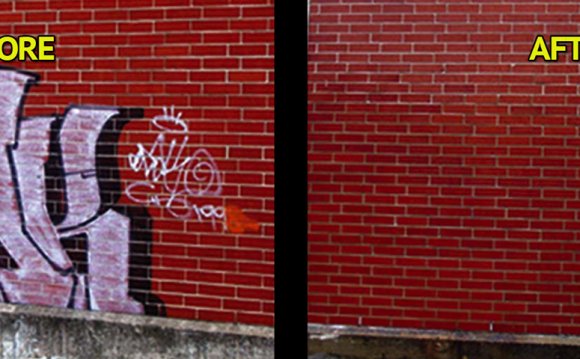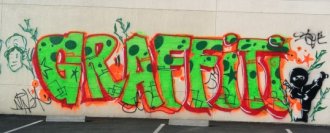 Commercial buildings and public areas need constant maintenance to prevent rapid wear and tear as well as the maintaining of overall cleanliness and commercial appeal. One of the major challenges that comes with the upkeep is graffiti removal and graffiti abatement. Aside from incurring more expense, some graffiti removal and restoration efforts can potentially leave the surfaces looking just as bad or even worse than prior to the start of the work.
Key Factors to Consider on Graffiti Removal Service
In order to ensure the success of your graffiti removal efforts and protect the surfaces from further graffiti damage, here are some key points you need to carefully take into account:
· Proper identification of the surface type and what substances should be used in graffiti removal
· Proper choice of the most appropriate removal method
· Application of protective coating to prevent further damage
There are a number of cities that have established graffiti removal and restoration guidelines. This is in line with their efforts to preserve the structural integrity of their architecture, most especially when dealing with old buildings and those structures that are made of materials that require extra care. When choosing a service contractor for graffiti removal, it is important that they are familiar with the local guidelines.
Proper Identification of Surface Type
Stones, bricks, aluminum siding, concrete, piles, utility boxes, pavements, wood, street signs glass, bus shelters – these are among the most common materials that are often defaced with graffiti. The surfaces can be textured or smooth, painted or unprotected.
While popular material used for graffiti is spray paint, there are a number of other possible tools such as adhesives, markers, shoe polish, stencils, lipstick, etching products – you name it. The age of the graffiti typically determines how easy or difficult it can be to have it removed. The longer the graffiti remains the more it will tend to be stubborn.
Selection of Appropriate Removal Method
Except for regular paint, industry grade graffiti abatement removers are not readily available in either home improvement or hardware stores. This is mainly because these are considered specialty industrial products, which are typically sold in large bulks to cities and professional graffiti removal companies. Below are the common methods of graffiti removal:
· Paint Out – use of paint to cover graffiti, a low cost option
· Chemical Removers — requires more safety precautions and should only be used by trained and experienced graffiti removal specialists.
· Pressure Washing – involves the use of water with or without the combination of solvent to effectively remove graffiti from the surface.
Now that you have a better understanding on the basics of graffiti removal, it is easy to see why it requires professional assistance. It is also important to keep in mind that timely attention and regular maintenance is critical in the efficient removal of graffiti.
Source: www.universalsiteservices.com
RELATED VIDEO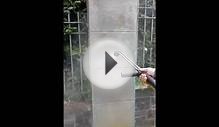 Graffiti Removal (Maguire Greenclean Services)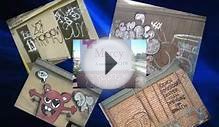 "GRS Introduction" by Graffiti Removal Services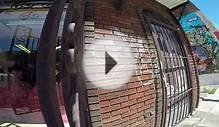 Graffiti removal service in Detroit.
Share this Post