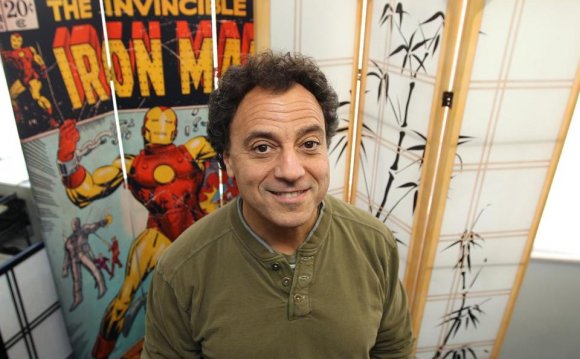 Sellers who regularly use eBay have become increasingly worried in recent years that unscrupulous buyers will claim an item has not arrived. Under the generous protection policy offered by the auction website and PayPal – its payment system – buyers can get a full refund of the original price paid, including postage, even when a seller has proof the item arrived.
So last year eBay launched SendIt, aimed at tackling the problem. "By tracking your items, you can protect your business against 'item not received' cases, as you'll know where the parcel is and when it will arrive, " the company told users.
However, a Guardian reader, who used the service over Christmas, was left frustrated and out of pocket.
More than 18 million Britons visit the eBay website every month, while an item is sold on its smartphone app every second in the UK. EBay argues that the vast majority of transactions go smoothly, but when problems occur they can be difficult to resolve.
Jonathan Meenagh, a TV producer from north London, has been buying and selling rare and vintage trainers on the site for more than a decade. The 35-year-old has more than 1, 000 pairs, including some rare and vintage models worth hundreds of pounds.
Last August, eBay sent Jonathan an email recommending its new delivery service to Europe which promised fast, secure postage and full, integrated tracking at a low cost.
He said: "It seemed like a good service. The tracking number is automatically added to the winner's listing, meaning the postage process is quick and easy and completely tied in to eBay."
Meenagh subsequently used it to send 20 pairs of trainers across Europe. However, in December, a buyer claimed his shoes did not arrive, raising a claim with PayPal for a full refund.
"I supplied the SendIt tracking number and proof of postage and also asked eBay to confirm that the package had arrived, which it did."
But despite the evidence, PayPal still went ahead and refunded the buyer for the full cost of the item, including postage. "When I spoke to someone at PayPal, they said they hadn't heard of SendIt and the tracking information available was insufficient. It's frustrating, as it seems eBay recommended a service that falls short of its own and PayPal's standards."
PayPal's buyer protection policy promises that "we'll make sure that you get the item you ordered or you'll be refunded the purchase price and original postage costs if you paid using PayPal".
Last year it extended the threshold for cover from 45 to 180 days and the protection to cover services, digital goods and other intangible items. EBay offers a similar money-back guarantee, providing further protection for buyers.
Despite endless phone calls between the two divisions of the same company, Meenagh failed to make any progress. "PayPal claimed it was eBay's problem, while eBay claimed it was a problem with PayPal. No one seems to acknowledge these are divisions of the same company."
He challenged the decision but his complaint was rejected. However, after The Guardian got in touch with eBay it reviewed the case and decided to refund £40 to Jonathan as a gesture of goodwill.
It said: "It appears there was an isolated technical problem with the tracking of Mr Meenagh's item, which lead to it being recorded as 'not delivered'. This shouldn't have happened and we have been in touch to apologise for any inconvenience."
However, Jonathan isn't convinced it was a one-off. He is waiting to find out whether the buyers in two other cases will claim a refund from PayPal.
"I certainly wouldn't use the SendIt service again. PayPal told me the information provided by eBay wasn't enough and so, despite guarantees from the courier that the item was delivered, PayPal refused to acknowledge it. Essentially this could happen with anyone using that service."
Last week eBay confirmed that it had decided to scrap SendIt in February. It will be replaced by its global shipping programme which will offer an "enhanced service including a tracked, insured international postage service" to a limited group of countries in the EU and around the world (see below). Crucially, once an item has been sent, sellers are not responsible for refunding the buyer if they make a claim because an item hasn't arrived. However, sellers still have to process returns or refunds in the normal way.
Meanwhile, eBay has a number of suggestions for sellers to protect themselves. For example, you can set up buyer requirements for your listings by going to the seller preferences in My eBay.
These are based on characteristics, such as the ability to exclude buyers who are registered in countries to which you don't want to dispatch.
It is possible to create your own list of eBay members who will no longer be permitted to bid on or buy any of your items. Sellers can report buyers to eBay using its online reporting tool.
EBay argues that it takes action to defend 30, 000 sellers in the UK every month and claims its money-back guarantee underwrites £35bn a year of commerce across the globe, protecting millions of customers.
The website has said that fraud is at an all-time low – down 50% over the past seven years.
"As one of the first ecommerce platforms in the world, eBay has developed some of the most effective approaches in combating bad activity over the past two decades and we make significant investments annually to ensure we're the most trusted way to shop."
Ebay rolled out its global shipping programme in the UK at the end of last year to encourage more sellers to offer items internationally. Many believe it's too risky, or too much hassle.
The programme calculates international postage, showing these automatically on all eligible listings.
If a foreign buyer from one of the countries included in the programme wins, the seller sends the item to an eBay UK shipping centre. The parcel is sent from there using a tracked service.
Source: www.theguardian.com
RELATED VIDEO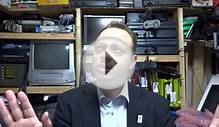 eBay U.S. Global Shipping Program: Buyer And Seller Beware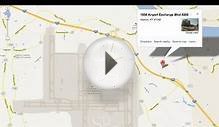 Scavenger Life Episode 20: eBay Global Shipping Program ...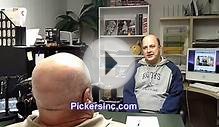 eBay International Overseas Shipping Pitfalls & Tips ...
Share this Post