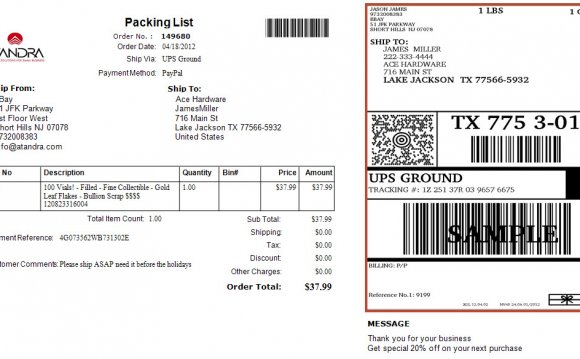 Review the Preventing Claims Overview and Labeling Tips to help reduce the chances that you'll need to report a problem.

If your claim has been denied, select a claim denial reason below to learn about helpful suggestions developed by UPS packaging engineers.





Help prevent package damage or loss
Use a box strong enough to support the weight of the contents
Ship cases in corrugated shipping containers
Securely seal contents at risk from leakage
Use at least two inches of appropriate cushioning material to protect items from each other and the corners, sides, top, and bottom of the box
Reinforce package edges to protect from bending
Securely seal package closures and seams with reinforced tape
Include complete address information and telephone numbers on the label
| | |
| --- | --- |
| | |
Filling Out the Label:
Include the receiver's postal code with the complete street address, contact name, and telephone number on the label. Add the suite, apartment, or unit number, if applicable.
Make every effort to obtain a street address. If you do use a P.O. Box address, include the recipient's telephone number on the label. Army Post Office (APO) and Fleet Post Office (FPO) addresses are not accepted by UPS.
Always include your complete return address, including full street address and postal code. For international shipments, include a contact name, telephone number, and postal code.

Label Placement:
Place the label on a flat surface on the top of the package. Putting the label on a seam, edge, closure, or on top of sealing tape, may hinder legibility.
To avoid confusion, place only one address label on the box. If using a packing slip, place it on the same surface of the box as the address label. When reusing boxes, remove or cross out any old labels or markings.
Insert a duplicate label or other form of address information inside the package. This will help us locate your package if there is damage to the label or box.

Specific claim denials which occur as a result of insufficient seal or closure are:
The package closure was not sufficient and failed, allowing merchandise to fall out
The package was not sufficiently closed or sealed

How to securely seal packages
Apply three strips of tape to both the top and bottom of the box so the middle and two edge seams are sealed.

Use a strong tape, such as:
Pressure-sensitive plastic tape that is at least two inches (5.08 cm) wide
Nylon-reinforced filament tape that is at least two inches (5.08 cm) wide
Water-activated reinforced tape that is at least three inches (7.62 cm) wide

Do not use masking tape, cellophane tape, duct tape, water-activated paper tapes, string, or paper over-wrap because they will not provide a strong enough seal.
Source: www.ups.com
RELATED VIDEO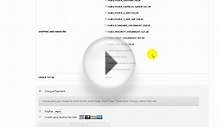 Print USPS - FedEx - UPS Shipping Labels via WooCommerce ...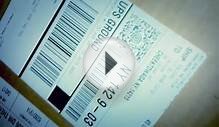 Graffiti: Ups Shipping Labels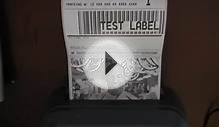 Custom label capabilities for UPS WorldShip version 14 and ...
Share this Post