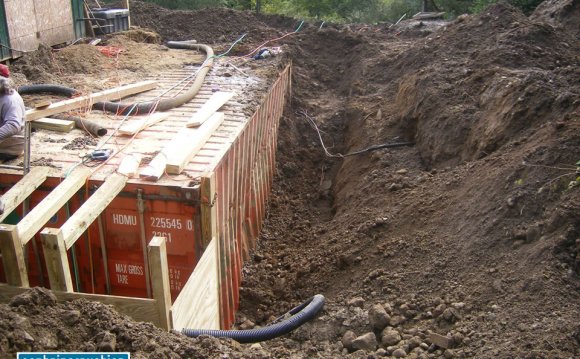 I often receive emails from people asking about using a shipping container for an underground bunker, shelter, bug-out box, etc. Shipping Containers make an obvious building block for these types of projects but only if careful preparation and planning is involved. In this article I'll try to address some of the concerns and action items you can take to make sure the project is successful and safe. When handled and prepared properly, shipping containers can be excellent shelters during times of trouble, above or below ground.
Planning Stage
There are many variables you need to consider during the construction and design phase, specific to why you are building an underground shelter, as each situation is unique to the builder. Variables to consider include the depth at which the shipping needs to be buried, the reinforcements that needs to be made, and the materials you plan to use (some based on personal needs and tastes). It is imperative to examine the condition of the container very closely.
Container condition
Cargo containers are used to ship goods between continents on open ships where they are exposed to caustic, salty air. Despite being quite sturdy frame-wise, they are covered in rust-resistant paint to prevent wear and tear; over time this paint can wear down, opening the door for minor problems that may present major issues when using the container as an underground shelter.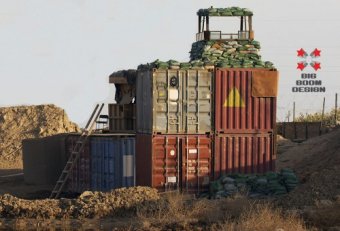 The smallest ding or rust spot can become a serious problem when the container is placed underground. Any weak spots might allow moisture to seep in, potentially threatening the structural integrity of the shelter. Looking closely at the outside of your container for small spots like these can help prevent larger problems once the container is in the ground.
Reinforcement
One of the more important parts of building preparation is making sure you reinforce the entire container against the pressure of the ground. This will take some work in the beginning of the building process, as the sides and top will need secondary reinforcement. However you choose to complete your container, reinforcement depends upon your preference of materials: bricks, cement, wood framing, or additional metal. This preparation will protect your container during excessive rains, possible flooding and, to a point, earthquakes. To make the most informed decision for your container, research the benefits of the materials and how each reacts to your project's specific environment.
Source: bigboomblog.com
RELATED VIDEO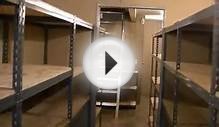 Underground Shelters built from Shipping Container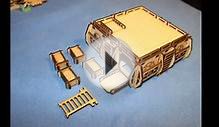 Underground Lasers Wide shipping container assembly video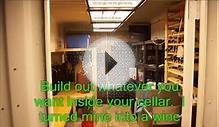 Shipping Container As An Underground Shelter .flv
Share this Post