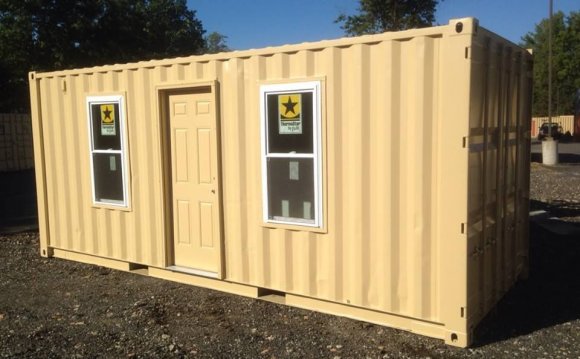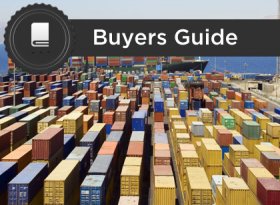 Mobile Storage containers have become a very popular means of providing extra space, outbuildings, short term and long term storage solutions.
Containers are now available in all major metropolitan areas throughout the nation. Container Alliance has formed a network of small businesses that are familiar with your needs and agree to adopt and follow the Container Alliance code of ethics. This guide is designed to help you become familiar with industry terminology, container uses, common questions and problems.
This sale guide serves to help you get informed about buying a shipping / mobile storage container.
The first decision is to decide between renting or purchasing the container(s). If you plan on needing the container for an extremely long term or permanently, it is probably better to purchase rather then rent the container. Before you make your purchase you should think about and research any municipal rules against containers in your area, in this case we would recommend that you contact your local city or county to determine if any local ordinances against containers exist. If you are unsure, or need more info or help with your municipality please contact the NPSA (National Portable Storage Association)
If you plan to make a container purchase, you have many options. Containers are available in variable sizes and types. The most common is a dry freight container with a cargo door on one end. The dry storage containers or "dry vans" are very prevalent around the globe with millions in circulation. By far the most common is 20' storage or shipping containers and 40' Storage or shipping containers. You have the option of purchasing dry, insulated, refrigerated or modified containers, in various sizes. Availability varies by location across the county, but is general it will be easiest to find 20' and 40' containers. Please keep in mind that any time you stray from the common sizes and types you will pay much more and increase the risk of receiving a container in substandard condition.
A few questions to first ask yourself before deciding to rent or buy a container...
How long do you plan on needing the container(s)? - This is a very important question because all major container rental companies have customers who rent containers for years and then do not understand why they do not own the container(s). Rental rates are structured as such that the rent does not apply towards the purchase of the container. Rental rates are very competitive and companies often lose money on delivery and pickup charges with the intention of making up for this loss in rental fees. The bottom line is that if you need the container for a few years or permanently you will be much better off purchasing a container.
Is your location adequate to host your container? - This is a very important question because there are requirements involved.
a) Delivery space: Proper delivery space is required in order for the delivery of the container to be possible. As a general rule of thumb you will need twice the length of the container plus 10 feet in a straight line to deliver the container with a standard tilt bed "roll off" style truck bed or trailer. Adequate clearance and width is also required but the amount of length is typically the issue that tends to be a problem at delivery. It is very common for people to assume that because they have 40 ft of space they can accomodate a 40ft container. A great video that demonstrates this can be found on our Informative Videos page.
b) Restrictions: Certain sub developments, cities and counties have restrictions against containers. It is normally up to you to research this fact. Most container companies cover multiple cities and areas and you cannot expect them to keep track of all municipal restrictions in multiple areas.
c) Location: The container needs to be in a good location. Is the location level? If not the doors may not function properly. If you plan to put your container in a location that is not level be prepared at delivery with wood blocks to assist the delivery driver in leveling the container. Adequate drainage? The areas should also have adequate drainage to avoid sinking.
Source: www.containeralliance.com
RELATED VIDEO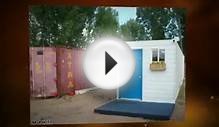 Used Shipping Containers for Sale | Shipping Container ...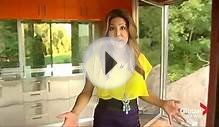 www.containerhomes.net.au 2 20 foot containers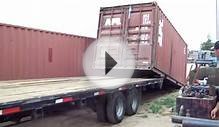 Unloading 20-foot Shipping Container - Part 2 of 2
Share this Post