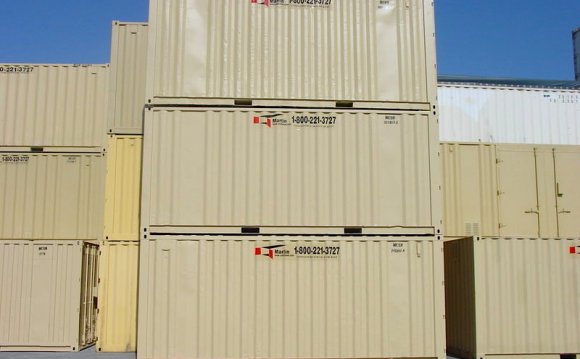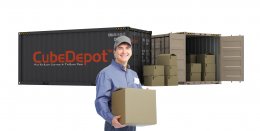 Our portable storage containers for rent come in 3 primary conditions and are available in Tan or Grey. These portable storage units are available in New or Refurbished condition for excellent rental prices. Available with our patent pending EZ-1 Entry System, the Industry's first of its kind.
The video above gives a detailed explanation of the considerations necessary to prepare for the arrival of your container. Take a minute or two to view the video and feel free to ask your sales representative any questions relating to the delivery process to ensure your container is perfect for your location.
For all rental transactions, we collect the first three months rent upfront plus any fees, taxes, and/or freight charges associated with your order. After the initial period, you will be invoiced on your anniversary date each billing period until your rental is complete. All Non-corporate accounts require a credit/debit card or PayPal account on file, which we will auto bill.
If your company requires PO billing, please fill out our online credit application and our credit department will follow up quickly to help open an account. *Please note a credit decision can take several days to process.
When it's all said and done it comes down to simple math. All you need is the right information to evaluate the choice:
How much does the container cost to purchase? (everything…tax, delivery, upgrades)
How long will I need to keep the container? (be honest with yourself then add a couple of months!)
How much will it cost me to rent? (make sure you know all the upfront and recurring costs) and your billing cycle.
Do your homework upfront and evaluate your storage needs before deciding. Once a week there is a call from a customer who would like to apply their rental payments toward the purchase price of the container. There are many reasons why Container companies do not allow this, but primarily, there are front-end costs, which are absorbed by us and are recovered over time. To avoid this always-disappointing conversation, just do your best up front to make the right decision. Our sales reps are always happy to help you with this evaluation process.
No – we do not paint the container unless it's purchased as a Reconditioned unit or modified with paint.
Yes – If you would like to come down to the yard and check out our fleet, you may do so. Just let one of our sales reps know, and we will setup an appointment.
Lead times can vary, but we can typically schedule your delivery 3-5 days from the date your purchase is complete. Expedited delivery requests are considered on a case by case basis and are available when our delivery schedule permits. If your order is dependent on lead time, please ask your sales agent to inquire with logistics before placing your order.
No – Unfortunately, we are not a freight forwarding company. We are able to certify containers as Cargo Worthy; but after that, we are not involved with shipping overseas. However, we may refer you to reliable freight forwarding companies that provide this service.
If your container arrives in a condition other than what was agreed to, we work with you to issue credits for onsite repair, or we will dispatch our own technicians to correct the issue. Because of the significant transportation costs, we typically do not exchange units. The most important thing in setting your expectations is to carefully review the conditions and categories chart before placing your order. Customer Service is very important to us, so no situation is "cut and dry"…so if you have an issue please contact your sales rep to review your options.
The only thing you need to worry about is that the surface is fairly level, smooth, and firm. We can deliver on dirt as long as it is not too soft. We can also deliver on cement, pavement, asphalt, gravel or grass
More:
Source: www.cubedepot.com
RELATED VIDEO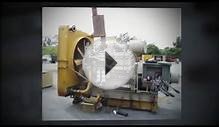 Shipping containers for storage units (310) 638-6000 ...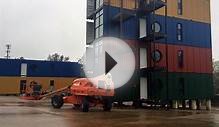 Apartments for students start with shipping containers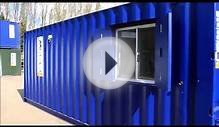 shipping container conversions, storage containers for ...
Share this Post