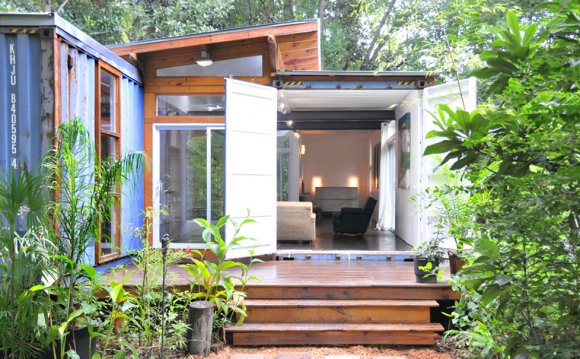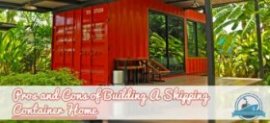 Like any new house build, there are pros and cons with the chosen building material- shipping container homes are no different.
Many people decide to build a shipping container home because they offer exceptional value for money; however there are many more benefits to building a container home.
For instance, did you know that building shipping container homes can be environmentally friendly?
Let's get started by looking at the pros of building a shipping container home.
Price
In a poll which we ran earlier on this year, we asked people: "would they live in a shipping container home". We found that the majority of people would live in a shipping container home and they want to because container homes are incredibly cheap and offer exceptional value for money.
I won't go into much detail here, as we have already discussed The Cheapest 5 Shipping Container Homes Ever Built, however I do want to focus on one specific home: Taj Malodge.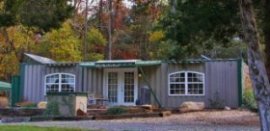 The Taj Malodge was built back in 2010 using two 40-foot shipping containers. This provides more than 600 square foot of living space and cost a staggering , 000 USD to build- this figure includes the cost to purchase the containers and the cost to convert and decorate them.
You can also see on the photo that the Taj Malodge has two solar panels on the roof; these solar panels provide electricity and warm water for the occupants.
Eco-Friendly
One of the biggest pros of building a shipping container home is that it is environmentally friendly.
There are around 17 million shipping containers in the world, with only 6 million of these in use. So approximately 11 million shipping containers are currently unused and could be converted into homes for people.
For each recycled shipping container we are reusing around 3, 500kg worth of steel. We are also saving all of the traditional building materials (such as bricks, mortar and wood) which don't need to be used.
Whilst you could argue that melting down the shipping container and recasting the steel into something else is more environmentally friendly, you would be wrong. Recasting steel requires an incredible amount of energy and it isn't financially viable- this is why there are so many abandoned shipping containers in the world.
Off Site Construction
Another great advantage of a shipping container home is that it can be built off site and then delivered to your land ready to move in to.
Sometimes a plot of land isn't suitable to build on, and there can be many reasons for this: for instance it might not have any electricity so you couldn't power your angle grinders or welders there.
In this case, you can convert the shipping container at a local workshop and then deliver the finished shipping container home to your plot of land.
This is particularly common when people want to make 'off-grid' shipping container homes.
Another great advantage of modifying your shipping container at a local workshop is that you don't need to make your container water tight straight away. If you were converting the container outside, you'd want it water tight straight away so no rain gets inside the container. However converting the container inside means you don't need to worry about making the container water tight instantly.
Fast to Build
Shipping container homes can be built incredibly fast.
One of the best examples of this can be found in Diemen- which is a popular city in Holland. The local collage wanted to build additional accommodation for its students… quickly!
So they decided to build a block of shipping container homes out of 250 containers.
The shipping containers were modified in China and then shipped to Amsterdam. In total around 5 shipping containers were stacked each day. This mean than in less than 12 week they had successfully built 250 shipping container homes!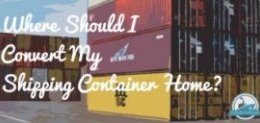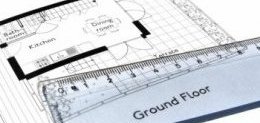 Source: www.containerhomeplans.org
RELATED VIDEO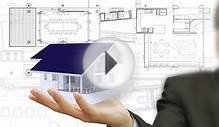 Do you want to build a Shipping Container Home in 2016?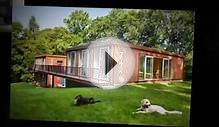 CONTAINER HOMES!!! The new way to build a home and save $$$$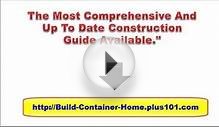 How to build a shipping container home
Share this Post