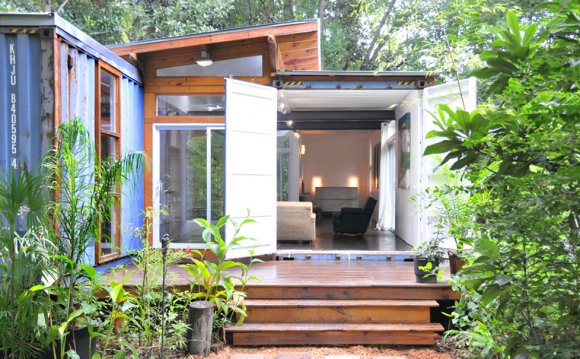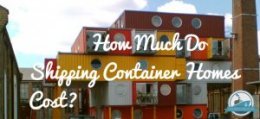 Like traditional houses, shipping container homes can cost varying amounts depending on various reasons; location, size, quality, materials used, type of container used etc. For this reason we have broken this post down into two halves, the first half will use examples to show you what you can get for your money. The second half will drill into costings in more detail and explain the various factors that impact on the cost.
Location: San Jose, Costa Rica
Cost: US$40, 000 | AUD$49, 000 | GBP£26, 000
Size: 640 Square Foot
This home was built a few miles outside of Costa Rica's capital for a staggering $40, 000 and is named 'Containers of Hope'. It has two bedrooms and a sloped roof to allow the hot air to escape on warm summer days! The home was built for the Peralta family who wanted to be debt free and grow vegetables off their land.
Location: County Londonderry, Northern Ireland
Cost: US$202, 000 | AUD$246, 000 | GBP£133, 000
Size: 1280 Square Foot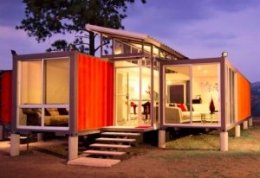 Patrick Bradley a farmer and an architect, designed and built this stylish dwelling for 2, 000; slightly over his original budget. However he said he could have produced the home for a lot less as he spent a whopping , 000 on the bathroom and , 000 on the kitchen! The home was made from four shipping containers and was built on his farm in Northern Ireland.
Location: Curacaví, Chile
Cost: US, 000 | AUD2, 000 | GBP£60, 000
Size: 960 Square Foot
Time to Build: 90 Days!
The 'Manifesto House' was built back in 2009 in Chile and only took 90 days from start to finish. The two archtects, Jaime Gaztelu and Mauricio Galeano, claim the home was made with 85% recycled materials. It features three bedrooms and an outdoor terrace to lap up the sun.
Location: Brisbane, Australia
Cost: US$490, 000 | AUD$600, 000
Size: 6000 Square Foot+
Time to Build: 6 Months
Here is an incredible example of what can be achieved when you combine shipping containers with a fantastic architect. This spacious pad has three floors, four bedrooms, a double garage, art studio, gym, swimming pool; the list goes on! The house is also flood proof and recently sold for over , 400, 000!
Location: Cork, Ireland
Cost: US, 000 | AUD, 000 | GBP£40, 000
Size: 320 Square Foot
Time to Build: 3 Days
This home can comfortably sleep a family of three or four; it can sleep up to six people if you have guests over! It has an outside deck to sit out on during the summer and is fitted with technology like solar panels and micro heat recovery units.
Impacts on Cost
Like any project that is undertaken, and a shipping container home is no different, it's bound by the project management triangle paradigm. The paradigm shows us that time, scope (quality) and cost are constantly in conflict with each other. A crucial thing to remember with this paradigm is we can only prioritise one; time, scope (quality) or cost.
We can build the home quickly to a high quality but this will be expensive.
We can build a high quality home, for a small amount of money but this will take a long time.
We can build the house quickly and for a small amount of money but the quality won't be incredible.
Don't worry if you're not fully getting this yet, below we will be un-boxing this paradigm and showing exactly how this relates to us.
Time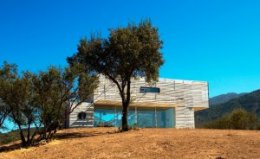 The first big implication for the cost of your shipping container house is time. How fast do you want to be living in your dream home!? Most of us will answer as soon as possible to this but unfortunately this will drive up the cost of your home.
So if our deadline can't move the only two factors that can be changed are time and quality. And if your quality is fixed (which is normally the case) the only factor left which can move is the cost. For example if you have a timescale of four months to fully construct your new home. Four months is fixed so and so is the quality so cost has to give and it inevitably goes up because both your time and quality are fixed.
In the event that your scope (quality) is not fixed we can maintain the initial cost of the project however this will be at the expense of the quality. For example, because we have a smaller time scale and no more money we have to reduce the scope of the project, meaning that three story house just turned into a two story house!
It's not all bad news though, because time can be your best friend if you decide you aren't in a rush and are willing to take more time to build, to get your dream home within budget! We can allocate a huge amount of time to build our home, say one year, this will allow us to produce a really impressive container home for a fraction of the cost.
Is it starting to make sense now? Hopefully!
Cost
The second factor in the triangle is cost, or the budget. Now practically everyone I know who has built a container home, or any other home for that matter, starts with a fixed budget in mind. Whether this is $50, 000, $200, 000 or $1, 000, 000 it's nearly always fixed. Because of this it means we can only adjust the scope (quality) or the time it takes to build our house; let me show you a few examples.
You start with a budget of $100, 000 and after a month of building your home you realise you'd like to make your container home slightly bigger. The only way to do this without massively increasing the cost of the build is to extend your deadlines significantly.
Or let's say, again you start with $100, 000. After a few months of building you are starting to fall behind schedule due to a few unforeseen events. Now if your deadline to finish your home is fixed your only option left is to drop the scope (quality); install a slightly cheaper kitchen, or make your home two stories instead of three… you get the idea.
Scope (Quality)
First of all let's just clarify by what we mean by scope. The scope is what you are wanting to build, it explains the boundaries of the project; i.e. how many square foot your home will be, how many stories your house will be, will it have a swimming pool, etc.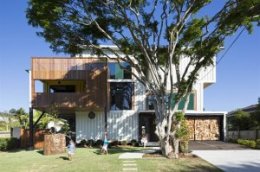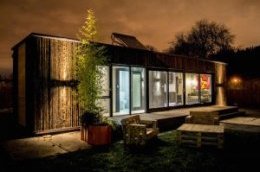 Source: www.containerhomeplans.org
RELATED VIDEO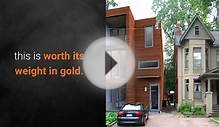 [Diamond Channel] How to build a shipping container home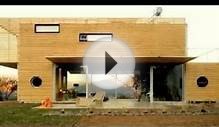 How to Build an Eco Shipping Container Home - Green ...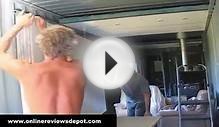 how to build your own shipping container home - build your ...
Share this Post