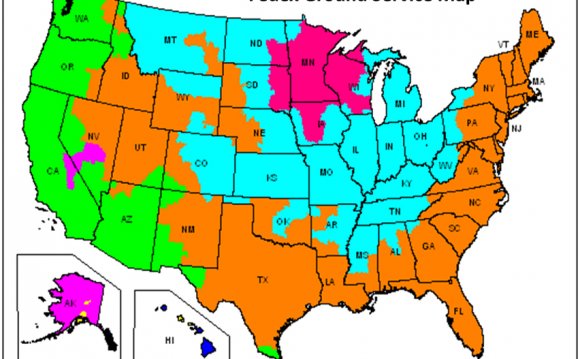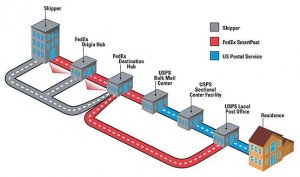 FedEx SmartPost operates a highly efficient, cost-effective independent network specifically built to tender low-weight, non-urgent packages into the U.S. Postal Service® (USPS) system for final delivery to the recipient.
Based on your average daily shipping volume, we offer a customized solution to get your packages from your facility to our high-tech distribution facilities for same-day sorting.
After sorting at a FedEx facility, the packages are transported between FedEx SmartPost hubs using the FedEx Ground shipping network.
From the destination hub, the packages are moved to the local post office (Destination Delivery Unit), using contracted transportation.
The USPS then provides the "last mile delivery" to the final recipient.
The ability to inject packages into local post offices (Destination Delivery Units) is known as "zone skipping." The closer FedEx ships packages to their final destinations, the faster they will reach the recipients and the greater the cost savings for shippers.
Source: www.fedex.com
Share this Post