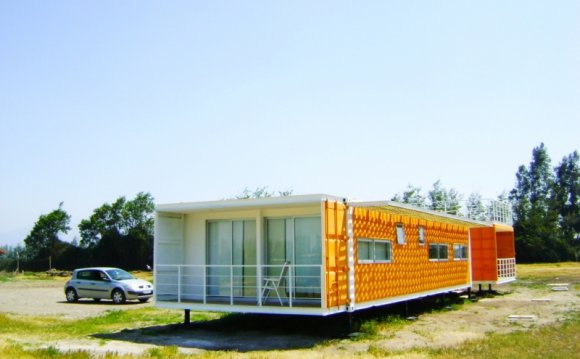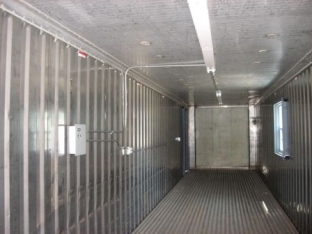 In addition to standard modifications, ConGlobal works with companies to customize containers based on customer specifications. We help you design a modification plan that suits your needs and maintains the structural integrity of the container.Some examples of customs modifications include the following.
Electrical Packages – Choose from a variety of electrical services for your storage units or office spaces.
Heating/Air Conditioning – A heating/air conditioning unit can be added to modified containers to help maintain a comfortable ambient temperature.
Mobile Offices – These are ideal for temporary mobile offices at project sites, such as construction or emergency relief sites.
Portable Storage – Shipping containers can easily be modified into portable storage units for mini storage or for large equipment storage.
Retail Shops – Retail shops, such as floral shops or mini-markets, can be constructed out of multiple containers to provide a low cost, environmental friendly solution.
Sustainable Housing – Homes built from modified shipping containers offer owners an equally durable construction compared to traditional housing material.
Training Facilities – Complex fire and military training facilities have been built from containers.
ELECTRICAL PACKAGES
Choose from a variety of electrical services for your storage units or office spaces.
Custom - Electrical Packages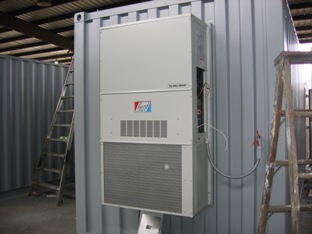 HEATING & AIR CONDITIONING
We can install heating and air conditioning units to your modified shipping container for added comfort.
Custom - Heating & Air Conditioning
WIRING FOR PHONE & INTERNET
Phone and internet connections can be added modified shipping containers that are ideal for mobile buildings such as offices and housing.
Custom - Wiring for Phone & Internet
SKYLIGHTS
Skylights can be added to modified shipping containers to add natural lighting for offices and mobile buildings.
Custom - Skylights
FLOWERSHOP
Used shipping containers can be used to create retail shops, such as this flower shop. Some creative design elements were incorporated into this custom modification to provide a very inviting store front.
Custom - Retail Shops
FIREWORKS STAND
A fireworks stand was modified from a used shipping container. Shelving and windows were installed in the container for the ability to store product and also to sell product.
MINI MARKET
A used shipping container was modified into a mini market.
PORTABLE STORAGE SOLUTION
If you have a need for more storage at a job site or at your residence, we have an economical and convenient solution. ConGlobal can provide storage solutions to keep your assets secure during your project. We have a wide range of sizes, from 10′ to 53′. ConGlobal also provides refrigerated storage solutions for temperature-controlled products.
Storage containers are suitable for a variety of purposes.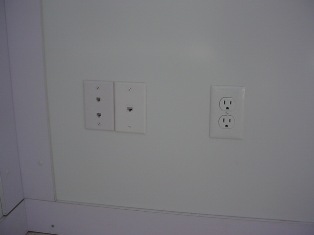 Here are some examples.
Farm Machinery and feed storage
Non-perishable medical supplies
Construction equipment
Seasonal items
Inventory overstocks
Landscaping material storage
Tires or auto parts
Household items
Bulk food items
We supply both new and used containers. Schools, Universities and governmental agencies have all used our containers to fill their storage needs.
Custom - Portable Storage Solutions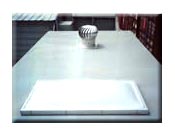 MINI STORAGE
Standard size shipping containers can be partitioned to create mini storage units. Roll-up or personnel doors can be installed to provide easy access to each individual unit. A mini storage unit can be a viable solution for customers that need individual storage but located centrally, such as military bases and schools.
Custom - Mini Storage
PORTABLE TICKET BOOTH
Below is a sample of a shipping container that was modified into a portable ticket booth. This type of container can be used for events such as, country fairs, rodeos, and fund raising events.
Custom - Portable Ticket Booth
SNACK SHACK
A used 40′ shipping container was modified to be a snack shack. A personnel door and a service window were added to increase the functionality of the snack shack. This container can be used at sporting locations, such as golf courses, and schools.
SUSTAINABLE HOUSING
SG Blocks, Inc. works with ConGlobal to provide sustainable housing through the conversion of used code-engineered cargo shipping containers into "SG Blocks". On average, this structural steel building system saves a consumer 10-20% over traditional construction methods, particularly in urban locations and for use in multistory projects. It also meaningfully reduces construction time by up to 40% over common methods, contributing to a reduction in both hard and soft costs.
The unique stacked box frame with its natural honeycomb effect lends itself to cost effective designs for superior resistance against hurricanes, tornadoes, earthquakes, mold, termites, fire and blasts. SG Blocks can be delivered with a highly durable surface finish, or delivered ready to be clad with any type of standard or green building skin.
For additional information please visit www.sgblocks.com
Custom - Sustainable Housing
TRADESHOW BOOTH
A new shipping container was modified to be used at a tradeshow to showcase the customer's products in a very unique way.
Custom - Trade Show Booth
FIRE TRAINING FACILITY
Used shipping containers were constructed to create a fire training facility.
Custom - Fire Training Facility
MILITARY TRAINING FACILITY
Used shipping containers were constructed to create a military training facility. A multiple level structure was built to simulate combat environments.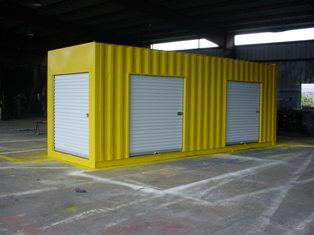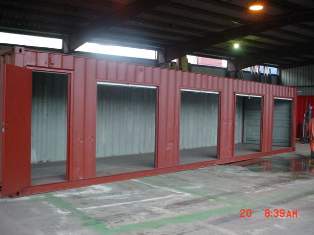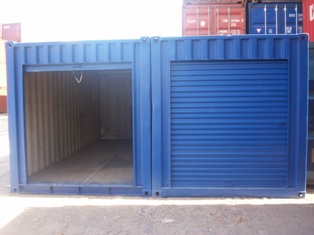 Source: www.cgicontainersales.com
RELATED VIDEO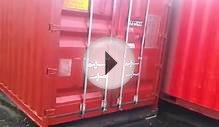 Storage Carlisle. Compact modified 13 foot shipping container.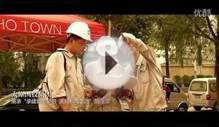 Shanghai Sandi Video Modified shipping container project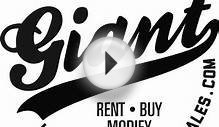 Blog - New, Used, Modified Shipping Containers
Share this Post