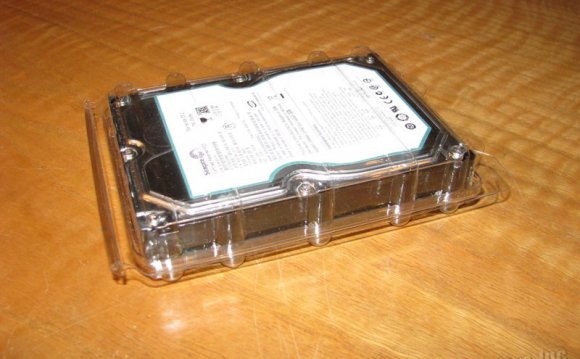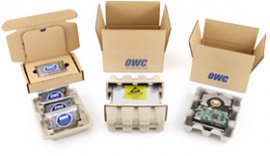 Packages have been associated with excitement since the beginning of time. Think of Santa Claus bringing presents down the chimney, Moses arriving down the river in a basket, the surprise attack of a Jack in the Box—there's no disputing that packages are great. However, in most of these situations, we are usually more excited by the contents of the package rather than the packaging itself. And as an OWC customer, you know that is case when you receive a package from OWC too—the smell of a new hard drive in the morning, the slow unzipping of your new iFolio—receiving your anticipated OWC products does indeed make one's day. But when receiving a package from OWC, you should also be excited about the packaging itself. Why? Well, over the next few weeks, we will look at some of the improvements OWC has recently made to our packaging to make it even better!
While the journey of the Christmas package begins in the North Pole, the journey of our new packaging began almost two years ago somewhere also fairly north (and almost comparable to the North Pole during certain parts of the year)—our headquarters in Woodstock, IL. Due to the ever-changing environment of small parcel shipping, the OWC Shipping Team sought to find a better, more efficient solution to shipping its packages. And because OWC has an ongoing commitment to excellence and being a generally awesome trend setter, the team started looking at ways to reduce the size of our packaging to try and save on the shipping costs and to pass that savings along to our customers.
Everyone knows that OWC loves to be "green" (even though it isn't easy sometimes…just ask Kermit the Frog). Long time customers of OWC may remember the days of large plastic end cap cushions for hard drives and optical drives with large shipping boxes to match. And while plastic has become an acceptable best-practice industry wide because it is recyclable, OWC wanted to be "greener" still. Many hours were spent in our secret labs (cue the lightning, scheming fingers, and cackling) trying to create a new hard drive cushion. And in the end—it was alive! (mwahaha). We were able to develop a universal hard drive cushion made out of paper and sugar pulp that can accommodate either a 3.5" hard drive or, by reversing the cushion, can accommodate a 2.5" hard drive. This cushion is not only reversible and made out of recycled newspapers, but allowed us to shrink the box by 10% and is also compostable.
We then investigated the shipping of multiple 2.5" hard drives. The industry standard was a large, cumbersome multi-cell cushion system that required a fairly large box. So we designed what is now called the "OWC Pulp 6-pack 2.5" Hard Drive Cushion." This multi-pack hard drive unit is 100% sugar cane (so not exactly the healthiest breakfast choice, but it does come in just below Frosted Flakes) and is very durable. This item fits into our existing universal hard drive shipping box, which eliminated the need to create a new box. It also allows 6 hard drives to be safely shipped at an incredible 1 lb. dim weight.
Our latest design improvement in shipping 2.5" hard drives does not utilize any plastic or ESD polyethylene foam. Based our durable OWC memory shipping box, with a cardboard insert that cradles the 2.5" hard drive with a protective flap, we have created a fully recyclable and safe way to economically ship 2.5" hard drives. With its small size and simplistic design, this packaging allows OWC to keep a competitive edge on shipping cost while maintaining the highest safety standards and appearance for the shipping of hard drives to our valued customers.
But we didn't stop at hard drives—we gave our optical drive packaging a makeover as well! The old style of packaging used large, suspension cushion end caps made of recycled plastic. Our newest design features small, lightweight pulp cushion end caps made from durable sugar cane. This packaging allows us to shrink the shipping unit by 40%. And the pulp products, while porous and compostable, are still durable and reusable. Thus, customers can use them to store old or occasionally used drives in long term storage. They are also a naturally ESD safe product, as pulp products will generally not conduct or store electrical charges.
Many hours of internal testing were performed—and our packaging met, and in most cases, exceeded the common industry and carrier-testing standards for the shipment of hard drives and optical drives. Our packaging can also run a 5-minute mile, scale a 15-foot brick wall with its bare hands, and do 13 consecutive back flips (okay…just kidding about that last part). This new packaging is just another way OWC continues to seek excellence and provide our customers with the best experience possible while becoming the industry leader in high tech electronic parts shipping.
Source: blog.macsales.com
RELATED VIDEO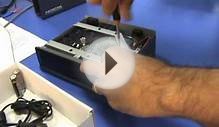 INSTALLING HARD DISK INTO THE MEDIA CENTER PLAYER HD BOX R1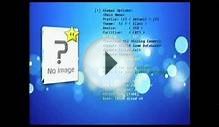 How to Play Wii Games from a Portable Hard Drive or USB ...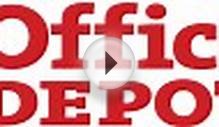 LaCie 301516KUA 2 TB Network Hard Drive
Share this Post