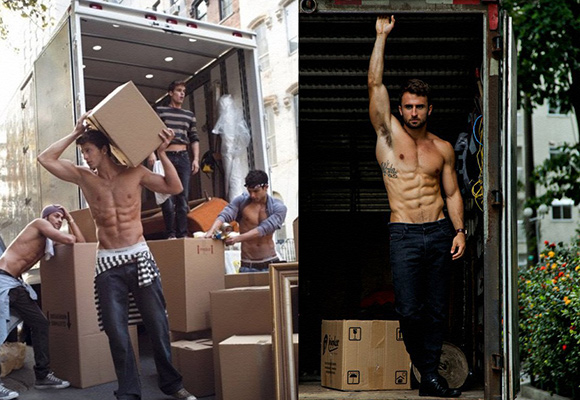 Yesterday I decided to go through "Sex and the City" episodes one more time. It is worth to mention I had a splendid time! I guess many of you love this brilliant movie as much as I do. So the thing that has caught my attention was the contest of the sexiest firemen. You may remember it: the episode includes a famous scene where Samantha meets a firefighter. Apparently, you will agree, that the contest itself is an excellent idea! So I thought about some other male professions to define those, having the most stylish and sexiest employees.
The first profession that came to my mind was doctors. For sure, women love them! Especially, when it comes to those television series doctors, we can see watching Grey's Anatomy. Still, I thought it might have held in real life. So I decided to go further.
I thought about the professions that require men to have a perfect fit. I believe, it is a good start. Women's attention is guaranteed in this case. So that is how I invented a contest of movers. Excellent idea, huh? Just imagine the show that shows movers from their best sides. Quite unprofessional but still brilliant. Handsome guys with muscles will rock any city. I do believe that "Sex and the City" could have used this idea instead of firemen contest if needed.
This image perfectly fits the style of the romantic comedy television series. Furthermore, I can not find a proper example on the show, but I am nearly sure it was used. If you can help me to name it, fell free to do it!
Ok, let not miss the point. Returning to what I was saying, would you be interested in Oakville Movers Contest? Or maybe you have some other ideas? Just try to imagine Carrie, Miranda, Samantha and Charlotte attending it. If it looks real in your imagination, I guess, my idea has all rights to come true. Agree?
Share this Post