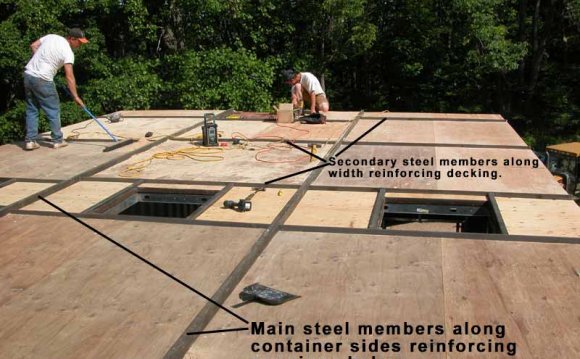 Have you heard about all the ways a container roofing system can benefit your business storage needs? We can help make the most of your wasted space with our customizable steel covers.
SteelMaster Buildings provide an economical solution for a variety of needs by covering the space between shipping containers. Convert your existing shipping containers into functional and secure working areas such as covered workshops, heavy equipment storage units, on-site offices and more.
Materials arrive in shipping containers, regardless of destination, so why not use these empty steel containers to create a cost-effective solution for both on-site storage and security needs?
SteelMaster's shipping container roofs are also completely customizable with the ability to be attached to either the inside or outside corners of the containers, as well as provide front and rear end walls to fully enclose the area for additional functionality. Shipping containers are readily available in two standard heights and lengths, but they can be easily positioned or stacked on top of each other to create various configurations.
Take a look at these benefits to see exactly why we are the leader in shipping container roofing systems.
Benefits of a Steelmaster Container Roof
Steel provides strength and longevity versus a flimsy fabric cover
Easy construction
Structures may be designed to be portable
Pre-engineered to meet all local wind, snow and seismic design requirements
Space between containers is completely shielded from the elements
serves as permanent shelter, or can be easily relocated
Property tax incentives may apply in your area, check with local authorities
Our container covers have provided maximum benefit for clients around the globe for over 30 years. Give us a call today or request a personalized quote and 3D drawing to start turning wasted space into your new business asset.
For more information on SteelMaster container covers, including approximate pricing and ways others have used these structures, please see our article in FARM SHOW magazine. Also, feel free to check out this blog post that talks about how our container covers can help you on your next structure.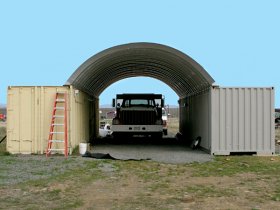 Learn more about the most popular uses of our shipping container covers:
Thank You To All of Our Veterans!
The staff here at SteelMaster would like to thank all of America's veterans and current service members for their dedication and commitment to our country. As our staff has many military ties through…
Pitmasters choose Steel Building for Cookhouses
A heartbreaking fire lead him to using something unique. Rodney Scott of Scott's Bar-B-Que in Hemingway, SC uses a SteelMaster building for his cookhouse! Click here to read more…
SteelMaster Flying High in Malta
As passengers traveled the airspace surrounding Malta International Airport on Friday, June 25, the southern European country's Prime Minister Dr. Lawrence Gonzi had both feet firmly planted on the…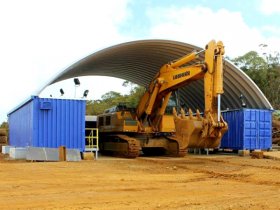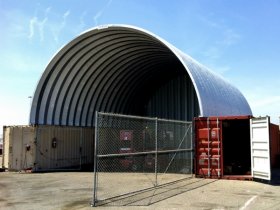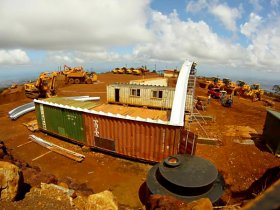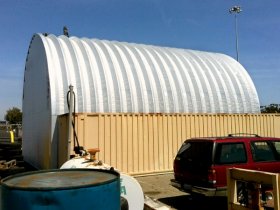 Source: www.steelmasterusa.com
RELATED VIDEO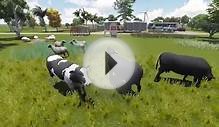 Painting the roof of the shipping container house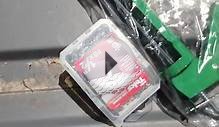 Installing a roof vent in shipping container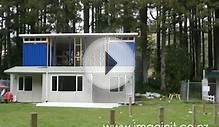 Installing a freezer panel roof on a shipping container ...
Share this Post